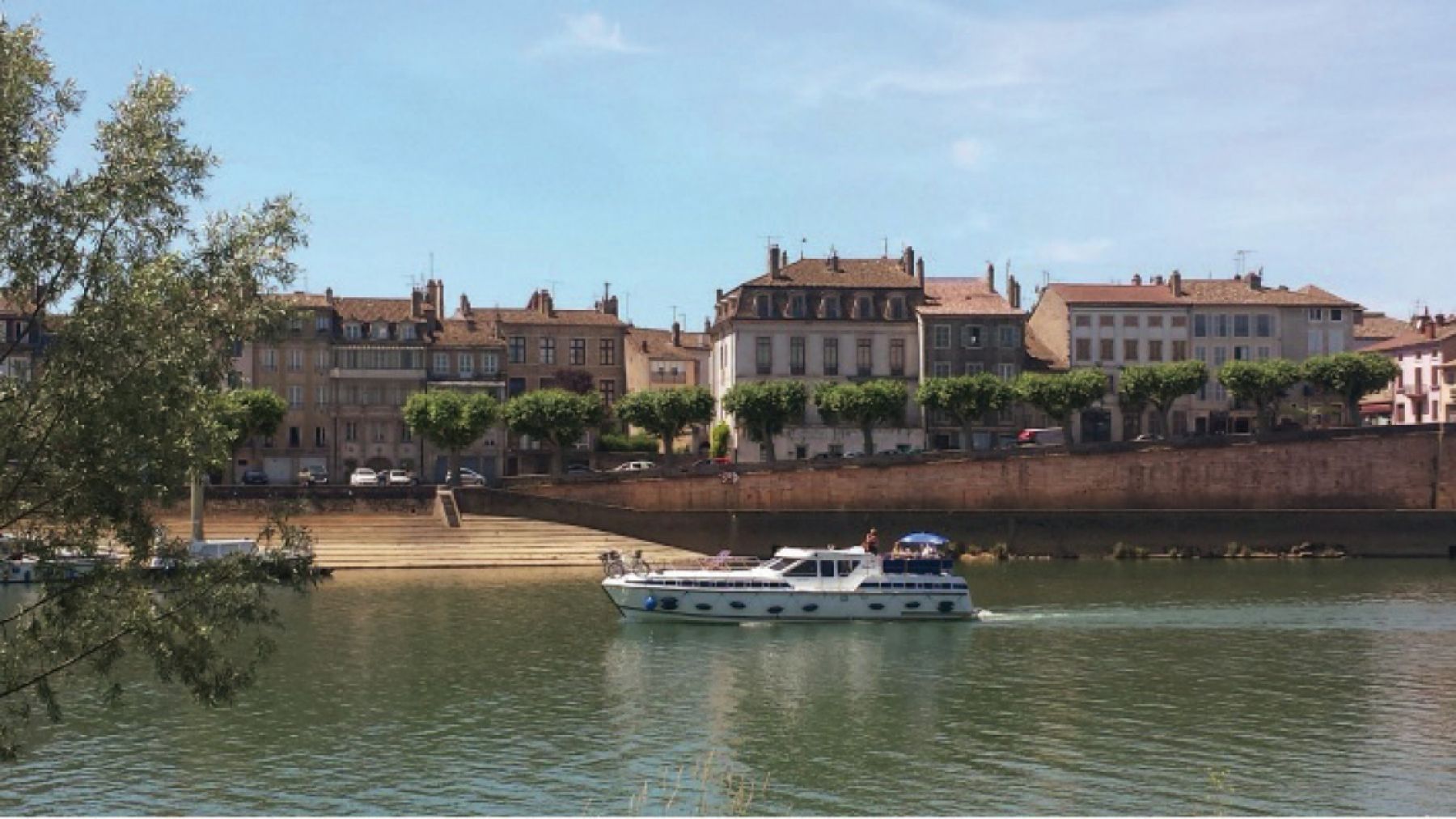 Sailing on the waters of Burgundy
Why take a boat trip in Burgundy?
If you're looking for a zen getaway and want to slow down, don't miss out on these enchanting cruises. With one of the largest river networks in Europe, the waters of Burgundy offer hidden gems to explore with thousands of kilometres of canals and rivers. Between the surrounding countryside and riverside villages, a cruise allows you to take your time and discover Burgundy's heritage from a new perspective.
Become the captain of your holiday from your hotel
Just a few minutes' drive from Tournus, you can hire a licence-free boat from Locaboat Holidays in Saint-Leger-Sur-Dheune or at the "L'Embarcadère" nautical base in La Truchère, and enjoy a quiet and peaceful trip in the heart of nature. You can navigate the Seille and Saône rivers, admire the passage through the locks and even benefit from a guided tour.
Another option is the restaurant boat in the town of Pont-de-Vaux. Choose between a two-hour "scenic" cruise on the canal or a "lunch" cruise with several stops and a meal served on board using local produce.
Finally, Bateau Concept, based at the marina in Mâcon, offers another alternative with paddleboards, wakeboards, water-skiing and more, for a more sporty but equally refreshing trip on the river.
Burgundy is a land of nature and relaxation waiting for you. We hope to see you soon on the waters of our beautiful region and, in the meantime, our hotel team is at your disposal to help you with all your tourist needs.