THEMAE Care
Discover THEMAE face and body massages
Revitalizing Back Massage
50 min / 80 €
Deep muscle massage targeted on the back, neck and scalp, by alternating pressure and kneading and then Thai stretching. Intensely revitalized and untied, the body regains its balance.
Balancing Singaporean Massage
50 min / 80 € - 80 min / 120 €
Uncommon and deep massage combining the techniques of 3 cultures: China, Malaysia, India. The gestures are precise, driven and supported, targeting emotional tensions. It rebalances the energies and drives away the fatigue of body and mind, for a real wellness.
Lomi Maé revitalizing Massage
50 min / 80 € - 80 min / 120 €
A rejuvenating massage inspired by Hawaiian beauty rituals. These wide, enveloping waves of well-being replicate the ocean's back and forth movement, to relax the body and relieve tension with the forearms.
All our massages/care are also done in Duo: 50min 150 €- 80min 230 €.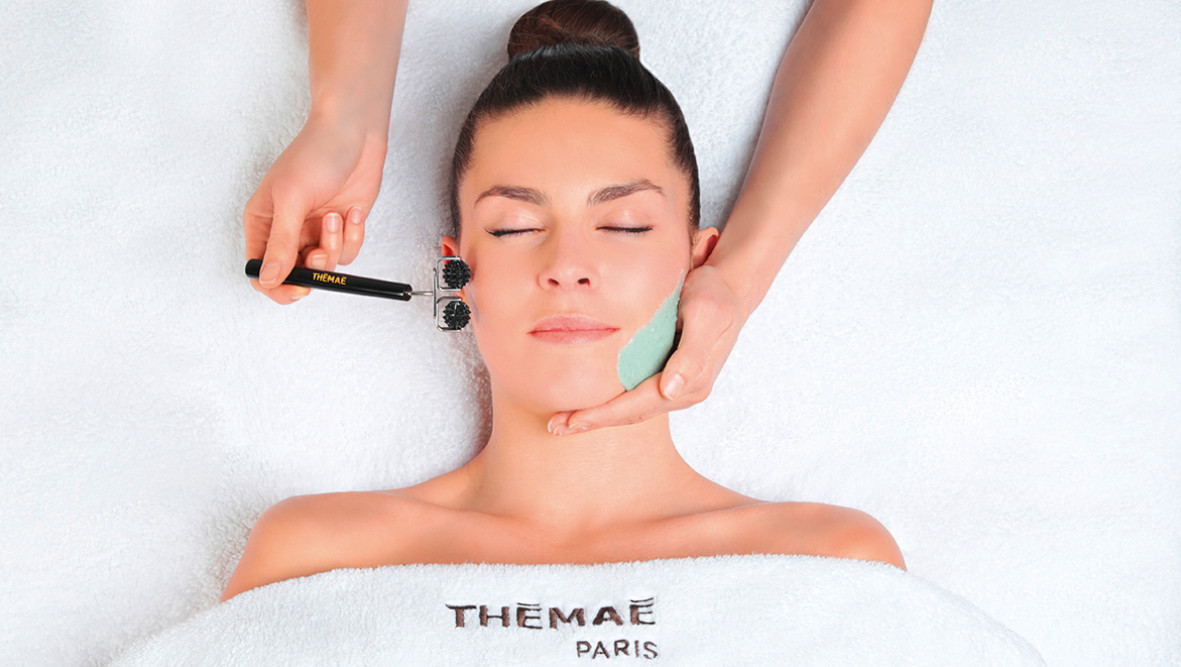 Thémaé Ceremony
80 min / 120 €
This relaxing signature ritual combines a deep massage of the back, arms and neck with relaxing handlings to release tension.
A Hydra'thé facial treatment then offers an "infusion of hydration" to the skin, for a fresh and rested complexion. Finally, a relaxing foot massage with ultra-melting balm completes this moment of intense relaxation.
Beau'thé ceremony
80 min / 120 €
Beauty ritual for the body created just for you with a choice of tailor-made products.
Enjoy a body scrub followed by a massage and a body wrap.
This ritual offers you a true journey of the senses, a "royally" cocooning sensory experience to be lived intensely .
The SPA Les Sept Fontaines is pleased to welcome you 7 days a week.
1 Avenue de la Résistance - 71700 TOURNUS
www.hotel-les7fontaines.com
spa@hotel-les7fontaines.com - Tel. +33 (0)3 85 36 69 15